Our DNA
We respect each individual as being of inherent value, working with people of all faiths and none. We reflect the Christian ethos in word and deed by offering compassion, embodying forgiveness and engendering hope. We don't proselytise, but we will engage with those who wish to explore the bigger questions of life.
NFCC practices non-discrimination, working with anyone regardless of age, race, religion, gender identity or sexual orientation. We desire to put our sincerely held faith into practical action.
Our Core Values
Governance and compliance
NFCC is committed to safe practice, high standards of operation and to the well-being of its volunteers, as well as its beneficiaries from the ex-prisoner community.
The trustees of NFCC are particularly mindful that there will be vulnerable adults within the beneficiary group and families. With that in mind, the charity has a robust safeguarding policy, which is reviewed annually. It operates with consistent and clear procedures, maintains a quality assurance protocol and sets strict boundaries, which are clearly defined to both the beneficiaries and to the volunteer mentors.
An extensive due diligence process has been conducted by a third-party organisation (https://www.3sc.org/) with expertise in managing service supply chains within the Criminal Justice sector. This thorough evaluation can give all stakeholders confidence that NFCC is a strongly governed, trustworthy and reliable organisation. (See Governance Handbook with links to each policy.)
Governance Handbook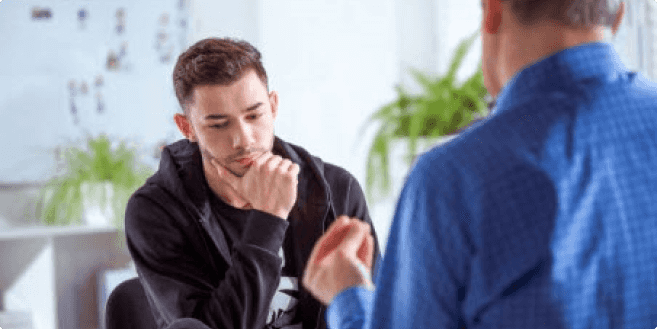 A trustee's story
I am a retired submarine captain and have been a charity manager for the past five years. I decided to spend my post-naval career in the charitable sector, and so completed a postgraduate diploma in Charity Management.
I am now working as an independent charity consultant and trainer. My passion is to make sure that charity governance is tight; that a charity carefully uses every penny which has been generously donated or granted to its cause.
Because of an interest in the criminal justice system, when asked for advice on how to start a charity to mentor ex-prisoners, I was immediately attracted. As an active member of a Christian church, I fully identify with the ethos of New Foundations.
My NFCC trustee colleagues have the expertise on the mentoring side of things; my aim is to help them run a strongly governed and compliant charity.
Craig Fulton
NFCC Trustee