The mentor's role
A mentor helps their client imagine a different outcome, walking alongside them and encouraging them to change. Our volunteers come from a wide range of backgrounds and ages. What they have in common is being mature, resourceful and patient – with a wealth of common sense and life experience.
The relationship usually starts with practical help – help with setting up their benefits, getting an ID, etc. Then we support them to set and achieve meaningful goals. Some NFCC volunteers have served time in prison themselves, bringing greater credibility and expertise to the whole team.
Why we do this
As a faith-based charity, it's often our personal faith that compels us to love and serve those society has forgotten. However there are a variety of other reasons people volunteer:
To give back by supporting those less fortunate
To be an advocate for the vulnerable and marginalised
To expand one's own horizons
This work is not easy. Helping people face the challenges of change can be both frustrating and rewarding. Be prepared to give a minimum of two hours a week; some of that spent meeting face-to-face during the day on weekdays or weekends.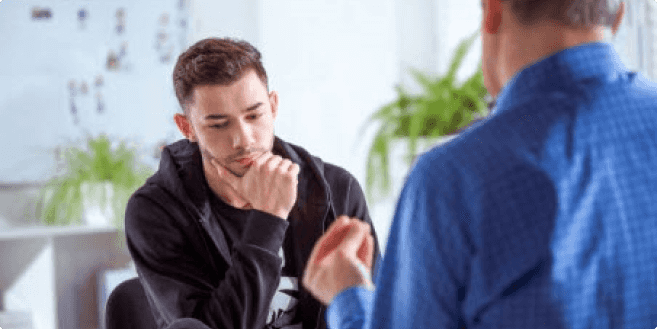 A mentor's story
Some years ago I got involved in working with prison leavers and found this to be a rewarding and fulfilling experience. It would be wrong to paint a picture of achieving 'success' – all clients are different, as is their motivation to change. So there have been many disappointments along the way.
I have always kept in mind that my part in somebody's journey may be a link in the chain to a better outcome for them that I may never see. However, when a person who has faced enormous challenges in their life overcomes them, it makes me feel my time and effort was worth it.
From time to time I have heard from previous clients, and the majority have been most grateful simply for the fact that somebody walked with them at a time when they needed it most. The work of community chaplaincies like NFCC is very much needed, and as a Christian I am very grateful that I can be involved.
Malcom
Volunteer Mentor